AI Software is a XAMARIN Consulting Partner since 2013.
Xamarin is a development platform to create native mobile applications using C# and .Net. Xamarin provides toolset to develop native applications for iOS, Android and Windows. Following are some of the advantages of using Xamarin for mobile app development.
Common business logic can be written into a reusable library that can be shared between iOS, Android and Web applications
UI layers can be developed differently for each native platform, which allows for a better UI/UX experience specific to the OS
Xamarin Forms can be used to share the UI layer code among different platforms
Existing .Net code can be reused in mobile applications by porting it to PCL (Portable Class Library)
Existing iOS or Android libraries can be reused in a Xamarin App using Xamarin Binding projects
Productivity in C# .Net can be higher than Objective-C
OUR TEAM HAS DEVELOPED MOBILE APPS USING XAMARIN WITH SEVERAL OTHER PLATFORMS.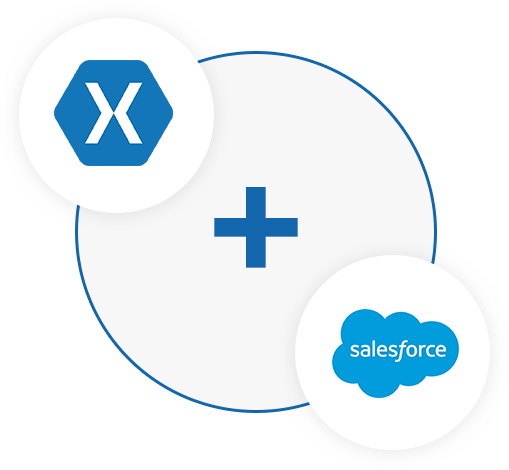 XAMARIN & SALESFORCE
The SalesForce provides a robust API to query and update data in their standard and custom objects. Our SalesForce team designs custom objects and develops Apex triggers required for the mobile application. The app developers build the interface using SOAP or REST API as a backend. Xamarin also provides a SalesForce component for quick integration. Our team is able to integrate SalesForce directly by either using SOAP/REST API calls or the SalesForce Xamarin component.
Check out the Apps on iTunes and the Google Play Store.
XAMARIN & AZURE
Microsoft Azure is a feature rich cloud platform with readymade support for mobile services. Our team develops Azure enabled mobile apps using the Xamarin platform. Our expertise includes leveraging the Azure platform, developing custom web services and Push Notifications.
Check out the Apps on iTunes and the Google Play Store.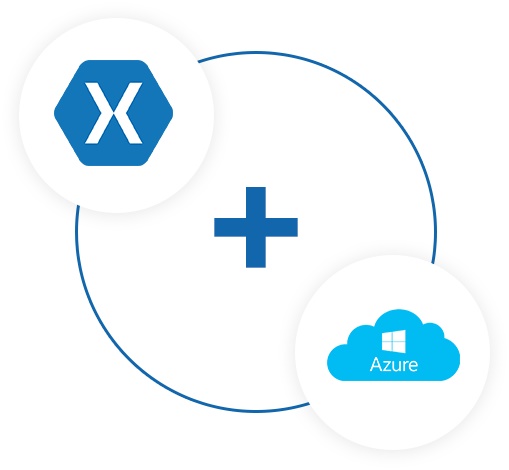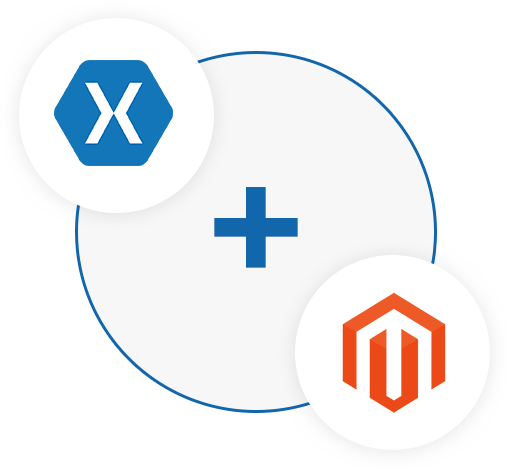 XAMARIN & MAGENTO
Magento is a popular open source eCommerce Platform. Our team includes developers with expertise in PHP and MySQL. They have vast experience developing and maintaining eCommerce sites with open source technologies like Magento, PHP and MySQL.
Our team develops custom web service API that can be consumed by Mobile Applications. We create SOAP based API to consume Magento data and consume it from Xamarin.
Testimonials
What our awesome clients have to say about us.
"Eagle is extremely user friendly. New users are able to learn the system quickly through in house training classes. With several users in our office using Eagle to a multitude of purposes, it's been important for us to keep the system simplified while still incorporating all the tools we need. I believe we have been successful in maintaining this balance -- thanks to AI Software."
Amy Hillock, Director, IPC
"AI Software's mastery of Telerik's products helped us avoid a series of UI challenges. As a result, our Rewards Card product was released ahead of schedule. Our users reported a better than expected UI experience because its a web app that works just like a desktop application. "
Anders Jenski, CEO, FTT Inc.
"Our website is always current and has fresh content because it is so easy to update thanks to AI Software. Now, we stand out from our competition When AI redesigned our site, it also improved our Google rankings -- This has been a very valuable tool for us."
Stacy Thomas, Marketing Executive, ACE World Companies
"Hygieia is very pleased with the way the database portal turned out. One of the reasons I know the relationship is going well is that I don't hear anything about it. I'm very glad we have the opportunity to be working with AI Software."
-Eran B.,CEO, Hygieia, Inc.
"The AI Software team built an easy to use application that is well integrated with the existing ERP / Data Warehouse. It was well received by the business users due to its user friendly UI, accuracy of data & responsiveness."
Deepak K. Sr.Manager - IT, SanDisk Inc.
"We worked with AI Software to develop a custom software application that would be used to approve 2D engineering prints and transfer these approved drawings to our suppliers for production use. The utility is now released for our engineering community to utilize. The feedback Hash been extremely positive with regards to the ease of use of the application and how much faster they can complete their 2D Drawing approvals and transfers . With this new application, we anticipate a projected efficiency improvement of 1500 hrs/year as compared to our previous manual process for approving 2D Drawings.AI Software helped us to achieve these goals with their responsive support team and by developing a user friendly application."
Jeremy L. Product Mgr, PlasticOmnium
OUR EXPERTISE
Our team consists of developers and architects expert in many modern technologies and tools including following.